Should I choose local coaching and psychotherapy expertise local to me in Devon or Plymouth, or can psychotherapy and coaching be equally effective online, or on the phone?
What is the difference between working with your therapist or coach face to face, or at a distance?  How do you choose what type of  therapist or coach work with?  Here are some ways to think about this, so you can make an informed  choice when you are choosing an individual therapist, coach or therapeutic coach.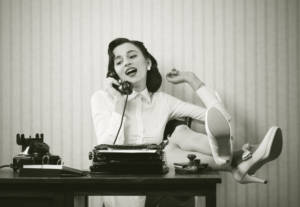 Psychotherapy has always been conducted face to face, for good reasons. The personal contact, the warmth and the immediacy are all important. The sense of embodied presence is real; there's space for when you pause when you're looking for the right words.  It can be an emotional and heartfelt experience.  It can also feel safe when you're diving in deep, as the therapist is holding the space for you. You are protected  from the outside world and all the distractions of your own life, so you can focus fully on the precious time spent together. You are freed up to focus completely on the depth process of personal transformation, which so often involves new insight into yourself, and releasing feelings that have been clogged up within you for many years. This face to face meeting is unique and special  contact with another human being who is sincerely interested in you and focused on your wellbeing.  Face to face sessions are usually scheduled weekly, and so there's a week's gap between sessions while you integrate what you have learned and put it into practice. To protect the intensity of this experience, it is tightly boundaried, and there is generally no contact between sessions.
Yet there are situations when attending face to face therapy sessions may not be possible,  or even necessary.  Depending on your location, there may not be experienced therapists or coaches living in your area or within a reasonable journey for a weekly session. You may have personal reasons why you may not be able to attend in person during office hours, whether this is due to travel schedules or being a carer for people you can't leave alone at home. If you are unable to travel, you are still able to access therapy with a highly trained and experienced therapist, although not all therapists work online, or advertise this, so you will need to ask. This can certainly work, although if you can manage even one face to face meeting with the therapist, it really helps the relational process.
More of us are increasingly living part of our lives online, including enjoying meaningful contact with others, accessing personal and professional development videos and trainings, finding resources on Facebook, and seeking out new ideas to stimulate and inspire us.  So a lot of excellent online therapy, coaching and mentoring is accessible, and an online model may be ideal for you.  Here are some pointers that you might find helpful in deciding how to choose the right person and mode of work.
For the intense first phases of personal psychotherapy, where there are sensitive issues that you have not yet explored in depth, the face to face relationship enables a more immersive experience where you feel held, supported and met. Being in the therapist's consulting room is a vivid experience that you will hold onto. Making a physical journey, and creating a ritual for journalling afterwards are all part of this.  Once this intense phase has been completed,  you may continue meeting face to face, but you could also enjoy the benefits of replacing a few face to face sessions with audio visual sessions, for example when you are away from home, in order to maintain the so-important continuity and momentum of your development.
Some people do not feel comfortable working online, and much prefer face to face meetings, and there are situations in which face to face meetings are more appropriate to the work you want to do on yourself  – for example, if  you want to work on improving your interpersonal and relationship skills. If you have not yet made many video calls, it can take a while to get used to relating to someone via a screen, although it soon begins to feel easy and natural. Occasionally, internet problems or fluctuations can interrupt the connection, and this can be frustrating.
Coaching at a distance
Many coaches – but not so many psychotherapists – use a distant working model where face to face meetings happen only occasionally, or not at all. Typically, the rest of the work is conducted via an established  and agreed sequence of audiovisual conferences, phone calls and emails. This type of work is ideal when you are focusing on a clear and measurable outcome to your work, that you already have some thoughts about when you first hire the coach. In the situation where you are focusing on a clear and targeted goal, the personality and presence of the coach is not so important.  It matters more that they are good at their work, they are skilful in the way they work with you, and they have expertise in the area where you are seeking their help.  You still want to be able to feel a good personal connection  to help you feel motivated, encouraged and inspired, so that you are able to organise yourself effectively to achieve the changes and results you desire.  In this distance coaching model, you get the opportunity to integrate the work into your life, with check in calls between meetings and built-in frequent accountability – and  you can really appreciate the  frequent reminders to re-align and stay on focus with all the details. In coaching work, the parts of you that you share with your coach are the parts that relate to the work or task that you are accomplishing. The work is less personal, with the emphasis always on a whatever is the next step forwards to reach your goals.
Therapeutic Coaching
Another model that may be just right for you is therapeutic coaching.   This blends aspects of both psychotherapy and coaching, and it's solution-focused. This is for when you have personal issues you want to work with in a constructive, practical everyday way, in order to feel more empowered, effective or more relaxed.
If  you already have a good understanding of yourself from previous therapy, and you feel you do not need further therapy,  but you do need support and guidance to keep on track with making changes, then therapeutic coaching can help you to make really big steps forward.  It can also be really helpful om situations where you experience problems in just one area of life, such as work, but everything else is ok.  It can help you tackle persistent symptoms, develop new strategies, change old habits, feel more optimistic, and  become more confident and empowered in everyday life. Therapeutic coaching is forward-looking and focused on constructive change, with a proactive, problem-solving approach.  A good example is therapeutic coaching for low mood and depression. This offers a balance of therapeutic support with informed guidance and coaching to help you work consistently and constructively towards feeling better.  This work needs to done by a qualified psychotherapist or counsellor who also works as coach, and who can assess if this approach would be appropriate for you.  Therapeutic coaching can be conducted via all the different methods of contact, and therapeutic coaches often offer a choice of time-limited packages. Generally face to face work is offered if you are within travelling distance, but it is not required. As with coaching and therapy, there are many different approaches, models, theories and techniques. Choose someone who you feel you can trust to accompany you on this very important journey.