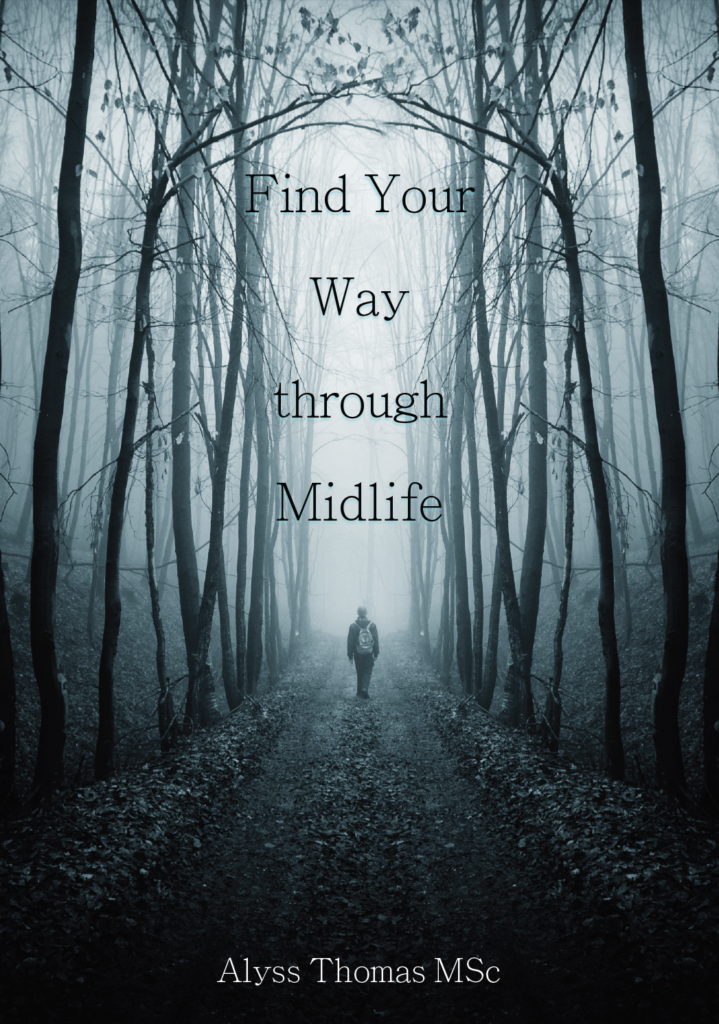 Free e-Book Find your way through Midlife
This book can be your companion through all of your journeys into the heartland of your midlife.
Midlife Crisis illustrated e-workbook from psychotherapist and coach Alyss Thomas
35 page illustrated A4 journal format – fill in on your computer, or print and write
This is a practical workbook, with detailed writing prompt and coaching exercises. It's inspiring and encouraging.
Explore your Now with the Life Balance Wheel
Space for Reflection
Sort your Values
A new Vision of You
Sort your Values
Life Changes
Setting Goals
Resistance, Self Sabotage and Self Limiting Beliefs
Am I good enough?
A Postcard from your Future
We need to collect your email to be able to send this to you, so please confirm your subscription to receive your free e-book. We treat your data sensitively and professionally, and you will only be contacted when new relevant publications become available